At Sprachtandem.ch we want to offer you the opportunity to find a suitable tandem in a respectful environment. Accordingly, we attach great importance to safety and etiquette. For this reason, we have built in functions with which you can block or report unwanted/inappropriate contact. In the chat view or in the profile view, you can select whether you want to report or block the person by clicking on the three dots in the top right-hand corner.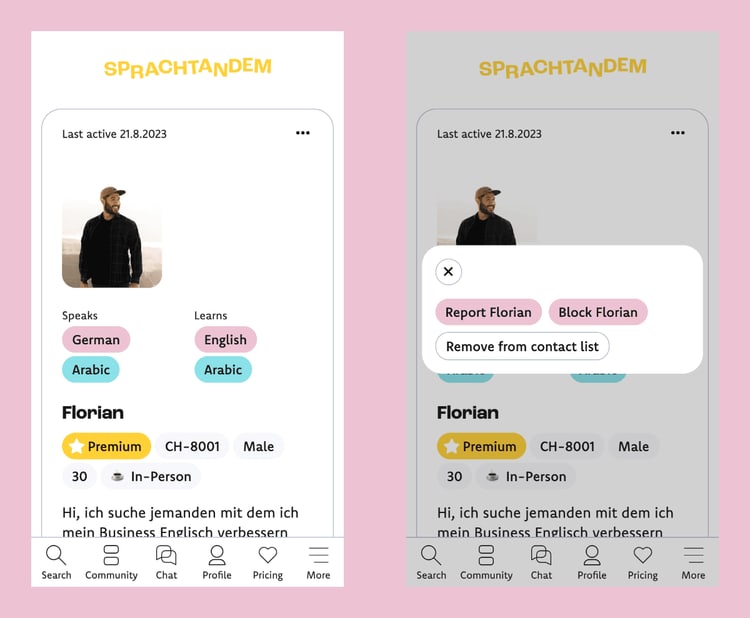 Block person
If you have blocked a person, your profile will become invisible to them and they will no longer be able to contact you. You should now have peace of mind. If this person has obviously not kept to the rules of the game, has been harassing you or has made devious offers, you can help all other users by reporting the person at the same time.
Report a person
When you report a person, you can first choose what the reason for reporting them was: spam, harassment or another reason. The message will then reach us and we will take a closer look at the circumstances. We do not welcome troublemakers. We will take appropriate measures to maintain world peace at least on our platform.