Bonjour, Hoi, Hello!
Switzerland is known for its multilingualism, with four official languages: German, French, Italian, and Romansh. Additionally, a fifth language has seen a sharp rise in importance. The use of English within companies is at an all time high. Not only because of the growing number of foreign employees, but also because our economy is increasingly internationally networked.
The Perfect Corporate Benefit
Being able to communicate with colleagues and clients in their preferred language can improve business relationships, prevent misunderstandings, and increase efficiency, ultimately resulting in a more inclusive, diverse and productive environment.
Improved communication within the company and towards clients
Stronger relationships and improved teamwork
Enhanced employee development and career opportunities
Better social integration of foreign employees
Improved global competence and competitiveness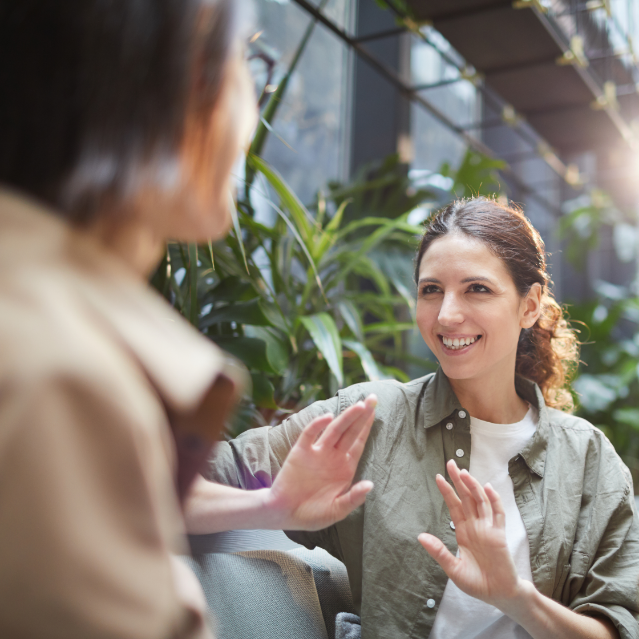 Boost Your Company's Language Skills with Sprachtandem.ch
By signing your company up for Sprachtandem.ch, your employees can easily connect with language tandem partners in Switzerland. This allows for personalised language learning in a natural and authentic setting, which can be more effective than traditional language courses.
Sprachtandem.ch was born out of personal interest and the belief that tandem learning is a great way to improve your language skills. Over 23,000 individuals have already signed up to learn from a selection of more than 70 languages.
Start Your Free Trial!
To get feedback on the corporate benefit program, we are currently looking for Swiss companies to participate.
We offer a free trial period until December 2023.
The trial includes:
Up to 50 licences for you and your employees

Premium status, advanced filtering and an easy sign-up process

Tandem search within the company or across the entire platform
If you are interested, feel free to reach out to Joël Gessler. Joël has founded Sprachtandem.ch in 2014 and has been working to improve the platform ever since.
Get in touch with Joël
Do you have questions?
We are here to help.
How many licences do I need?
This depends on the number of employees interested to participate. For the start, we can give you up to 50 licences for free.
How do my employees sign up?
Easy. They can sign up just like regular users. Our system will check their email address in the background. If the email checks out, they will be assigned to your company and receive a premium account.
What is the cost of licenses after the trial period?
The cost per license is CHF 36 per year. You decide on the number of licences.
An employee no longer uses their account. Can I transfer the licence to a new account?
Yes. Your admin can revoke licences for individual accounts in the dashboard. The licence can then be used for a new employee.
Does this offer also apply to educational institutions?
We would also like to offer your pupils or students discounted access to the sprachtandem premium offer. If you are interested, please send us an email to [email protected].